TotalCloud gives you the ability to craft solutions based on your needs. This is done through custom workflows, which allow you to achieve any AWS usecase.
You can do this by either directly adopting a Template (a workflow blueprint created by TotalCloud) or by creating a workflow from scratch using The Editor.
You can also customise the templates in The Editor, to suit your needs
A Custom Workflow that stops EC2 Instances that are idle: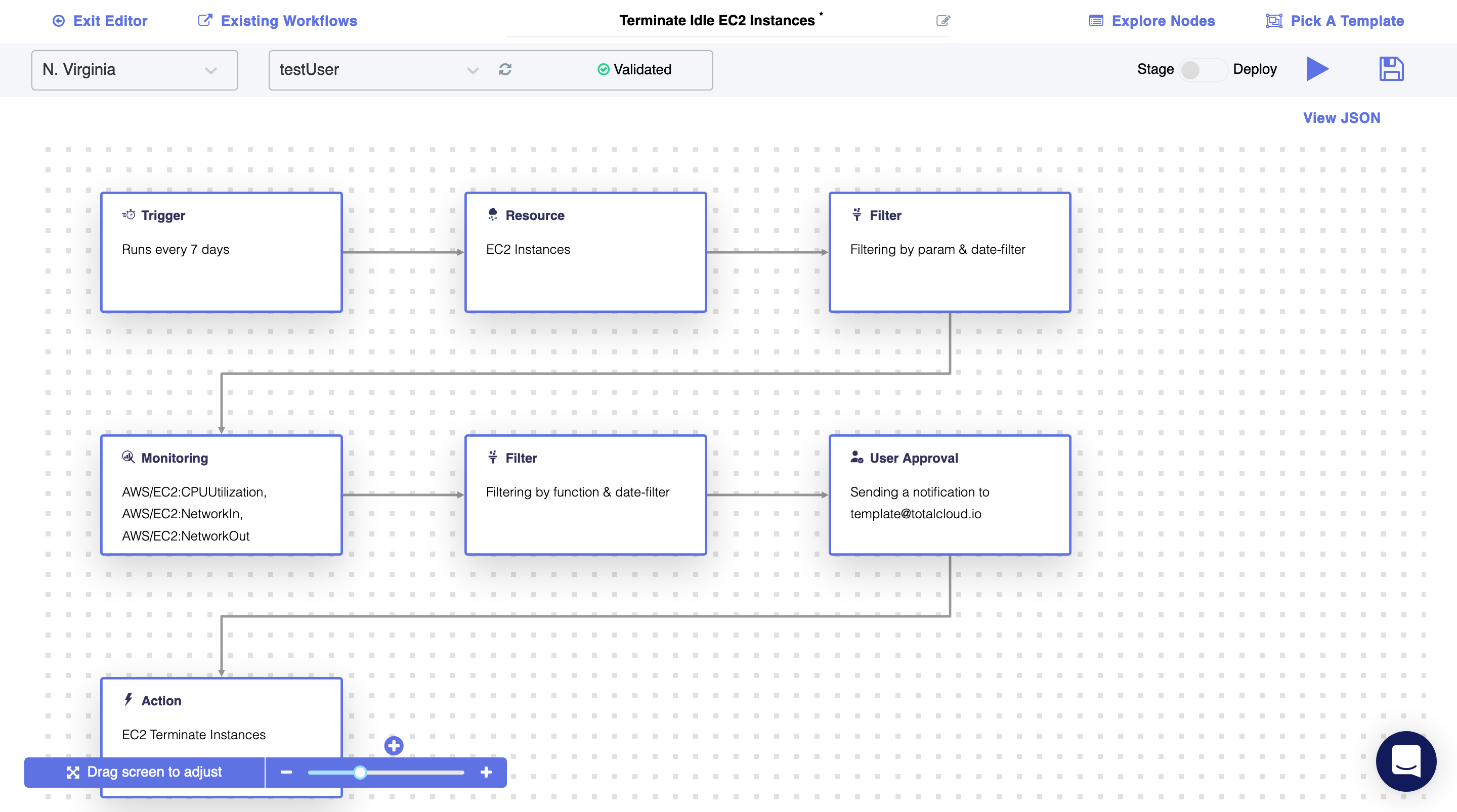 ​
Custom Workflows can be used for:
Cost Optimisation - Save big of your cloud bills by knowing where your usage is inefficient
Eg. Report of all previous generation EC2 Instances
Monitoring and Reports - Get periodic reports on your cloud architecture
Eg. Get a report of all failed purchases for Reserved RDS Instances
Backups - Automated backup of resources
Eg. Periodically export DynamoDB data to S3
Security - Ensure that your account is secure and reliable
Eg. Backup AMIs across region
Automation - Fix issues in real-time without individual intervention
Eg. Automatically transfer EC2 Instance logs to an S3 Bucket when disk space runs out
Operational Excellence - Ensure maximum efficiency
Eg. Prevent duplicate entries in AWS CloudTrail logs
​
The custom workflows can be triggered in a variety of methods - recurrent schedules, AWS alarms, HTTP links that can be attached to third-party ticketing and project management software.