Redshift Clusters are expensive to resources, and scheduling them can contribute to significant savings on cloud billing. This can be done by creating a cluster snapshot, and then deleting the cluster, during parking. When the resources are unparked, the cluster is restored from the snapshot, and the snapshot is deleted.
We will be scheduling the Redshift Cluster with Cluster Identifier as 'dev'
​
Create a new schedule and set the Name, AWS Account, Region and timings for it.

​
2. Redshift as your Service and Clusters as your Resource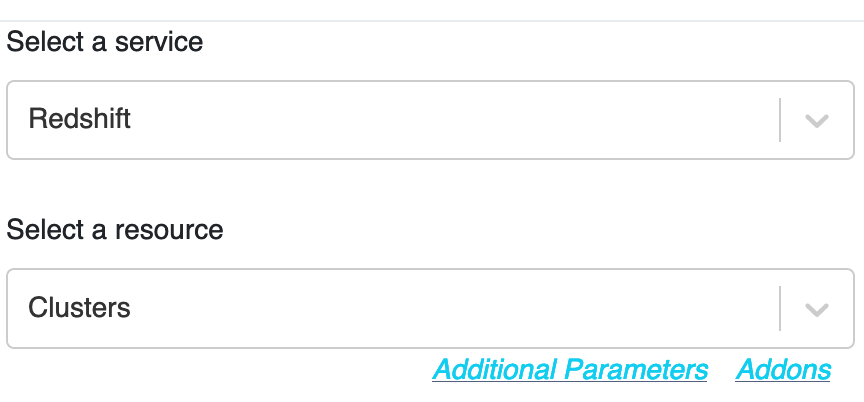 ​
3. To backup only our specific resource, set the filter type to Param, and set $.ClusterIdentifier == dev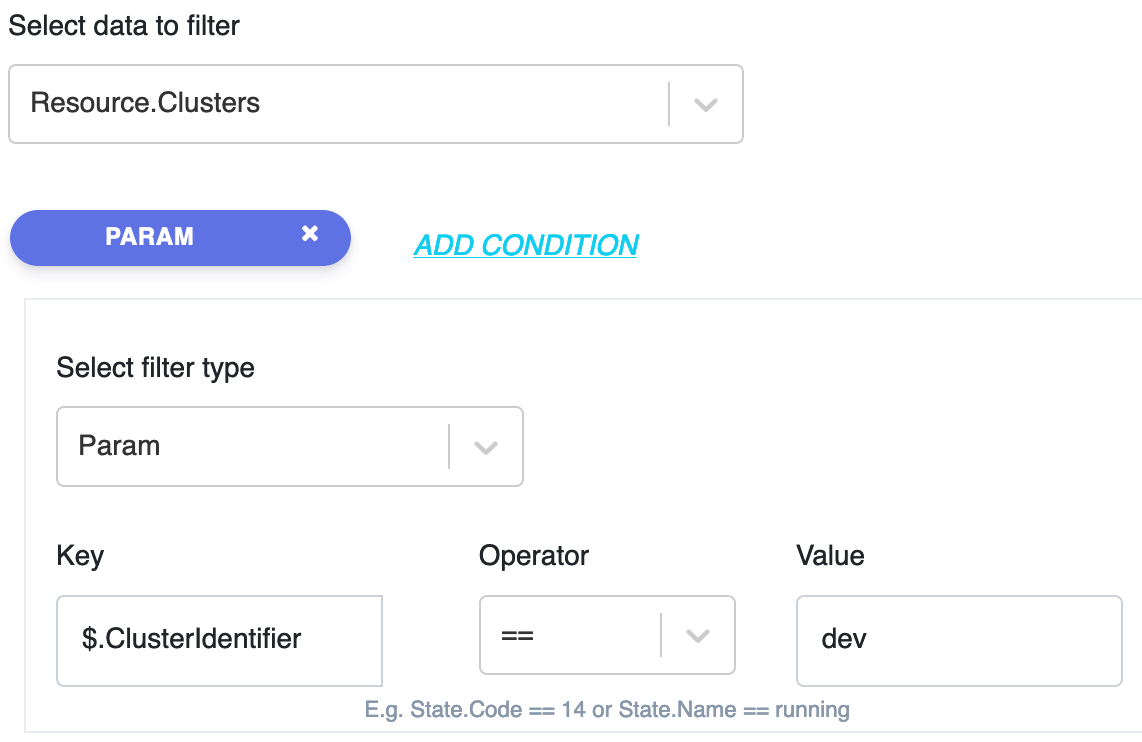 ​
4. For the Parking Action, we will delete the Redshift Cluster and create a final snapshot
Set the service to Redshift, and action to Delete Cluster

Enter the following code in params mapping:
/*---------- required params ----------*/     "ClusterIdentifier": "obj.ClusterIdentifier",/*---------- optional params ----------*/    "SkipFinalClusterSnapshot": false,

    "FinalClusterSnapshotIdentifier": "dev",

    "FinalClusterSnapshotRetentionPeriod": "VALUE"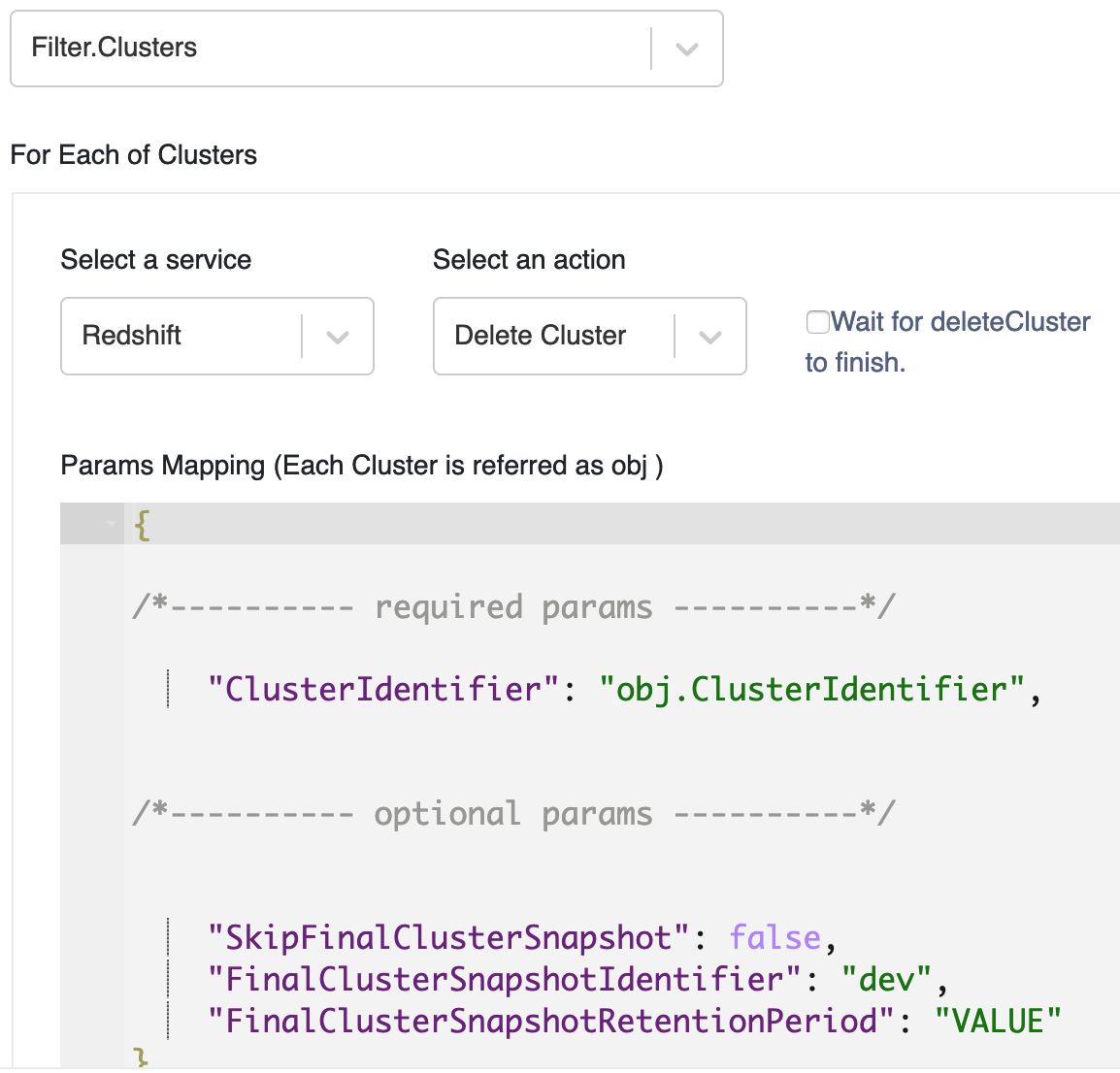 ​
5. For the unparking action, we will restore the cluster from the snapshot, and then delete the snapshot once the restore is done
Select NONE from the drop-down, set the service as Redshift and action as Restore From Cluster Snapshot

Enter the following code in params mapping:
{/*---------- required params ----------*/     "ClusterIdentifier": "dev",

    "SnapshotIdentifier": "dev",}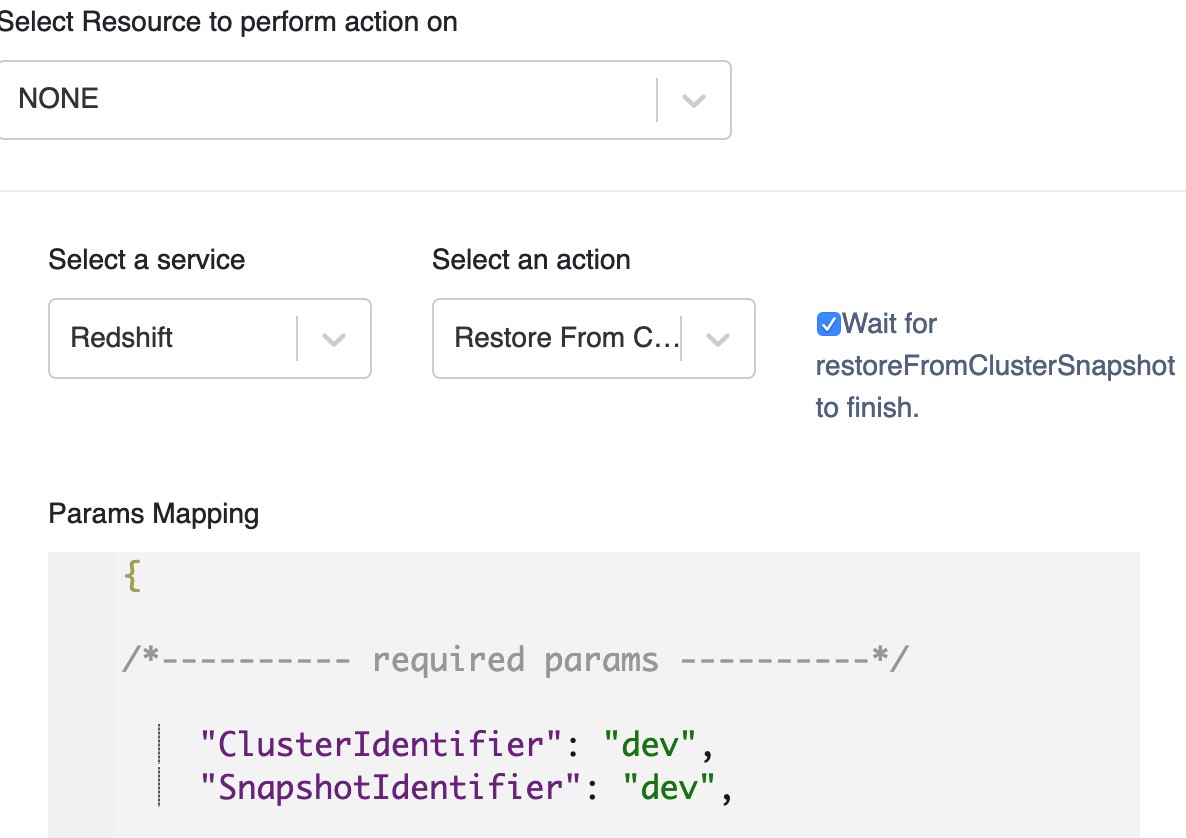 ​
6. Add another unparking action to delete the snapshot (after the cluster is restored)
Select NONE from the drop-down, set the service as Redshift and action as Delete Cluster Snapshot

Enter the following code in params mapping:
{/*---------- required params ----------*/     "SnapshotIdentifier": "dev",}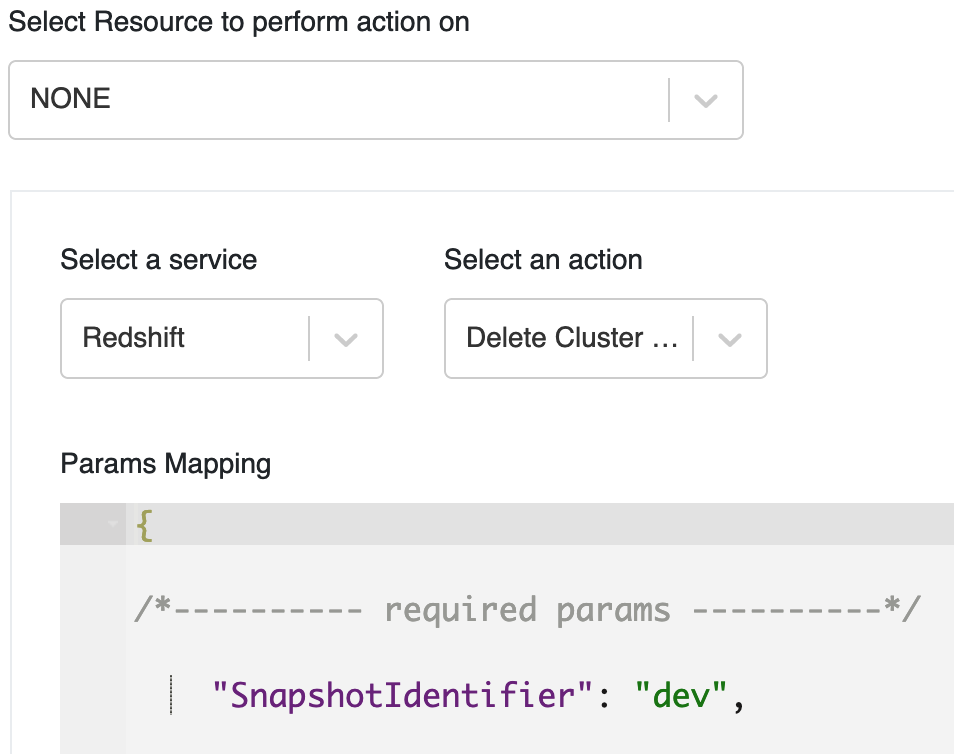 ​
7. Save and deploy the workflow