​
Integrate AWS SNS with TotalCloud for using CloudWatch alarms to trigger workflows
​
​Login to your TotalCloud account, and go to Accounts --> SNS --> Sync Account
​
2. Copy the Target URL displayed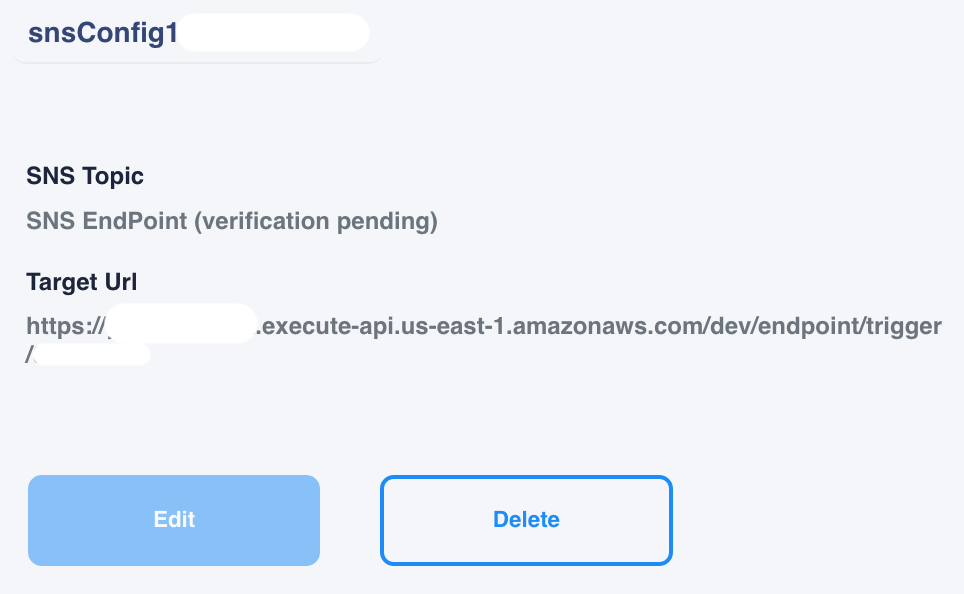 ​
3. In the AWS Management Console, go to SNS (under services), and select Topics. Click Create Topic.

​
4. Enter the Name and Display Name. Scroll down and click Create Topic.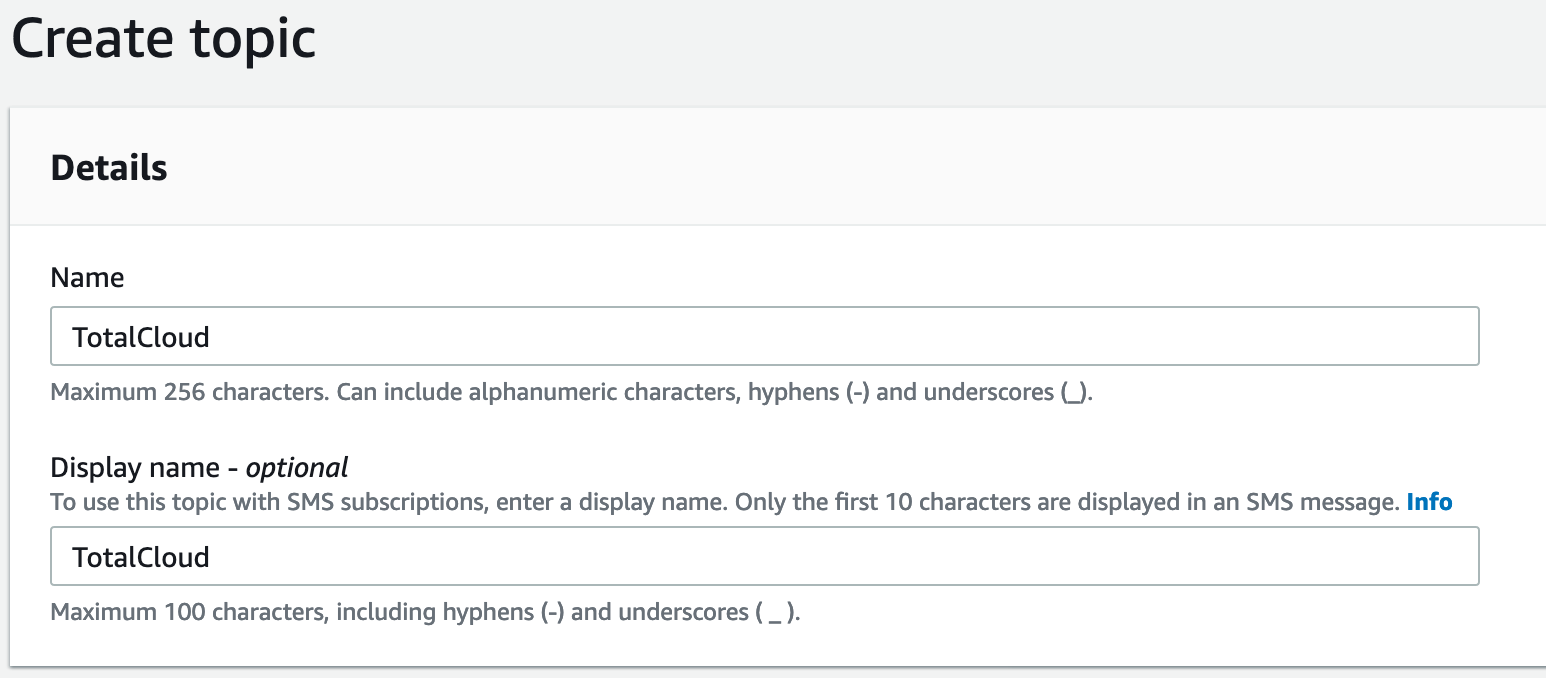 ​
5. On the SNS Dashboard, select Create Subscription.

​
6. Set the Protocol to HTTPS, and paste the target URL from step 2 under Endpoint. Scroll down and click Create Subscription.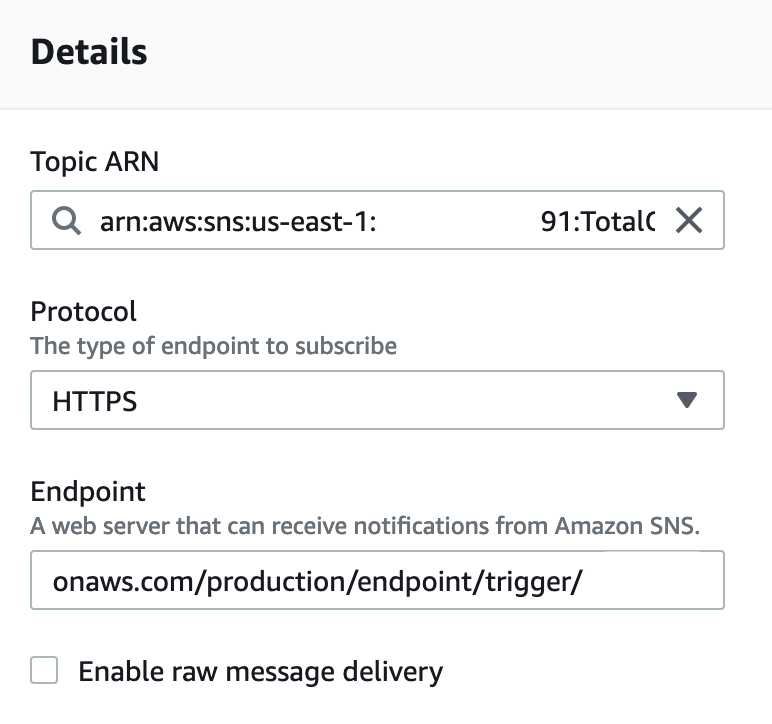 ​
7. Go back to the SNS page on the TotalCloud WebApp, and refresh the page. The SNS Topic will be validated.